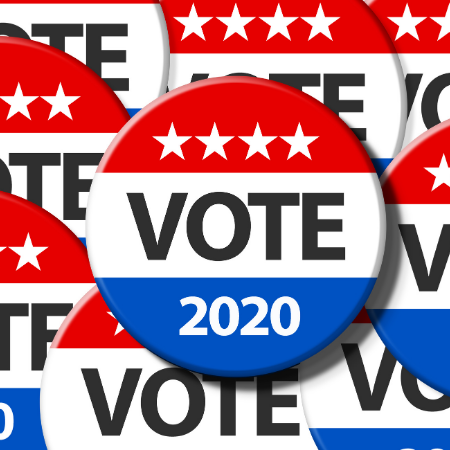 Early voting for the November 3, 2020 election begins on October 13, 2020 and runs through October 30, 2020. In addition to national and state races, Dripping Springs area residents will have the opportunity to vote for Dripping Springs ISD board of trustees.
Candidate information can be found on the district's Board of Trustees Election Information page. Additionally, the League of Women Voters of Hays County conducted a candidate forum on October 1, 2020. The video and audio links for the forum can be found here.
Local polling location is provided below but Hays County residents may vote at any polling location during early voting and on Election Day.
For additional information such as voting by mail, curbside voting, valid voter identification, and recommended procedures due to COVID-19, visit the Hays County Elections page.
Early voting locations in our area include:
Dripping Springs Ranch Park 1042 Event Center Drive
Hays County Precinct 4 Office195 Roger Hanks Parkway
Week 1
Tuesday, October 13 through Friday, October 16 10 AM — 7 PM
Saturday, October 17 7 AM — 7 PM
Sunday, October 18 1 PM — 6 PM
Week 2
Monday, October 19 through Friday, October 23 10 AM — 7 PM
Saturday, October 24 7 AM — 7 PM
Sunday, October 25 1 PM — 6 PM
Week 3
Monday, October 26 through Friday, October 30 7 AM — 7 PM
Election Day
Tuesday, November 37 AM — & PM
Additional Election Day locations include:
Belterra Centre151 [688] Trinity Hills Drive
North Hays County Fire/Rescue Station #2 — Driftwood Battalion15850 FM 1826